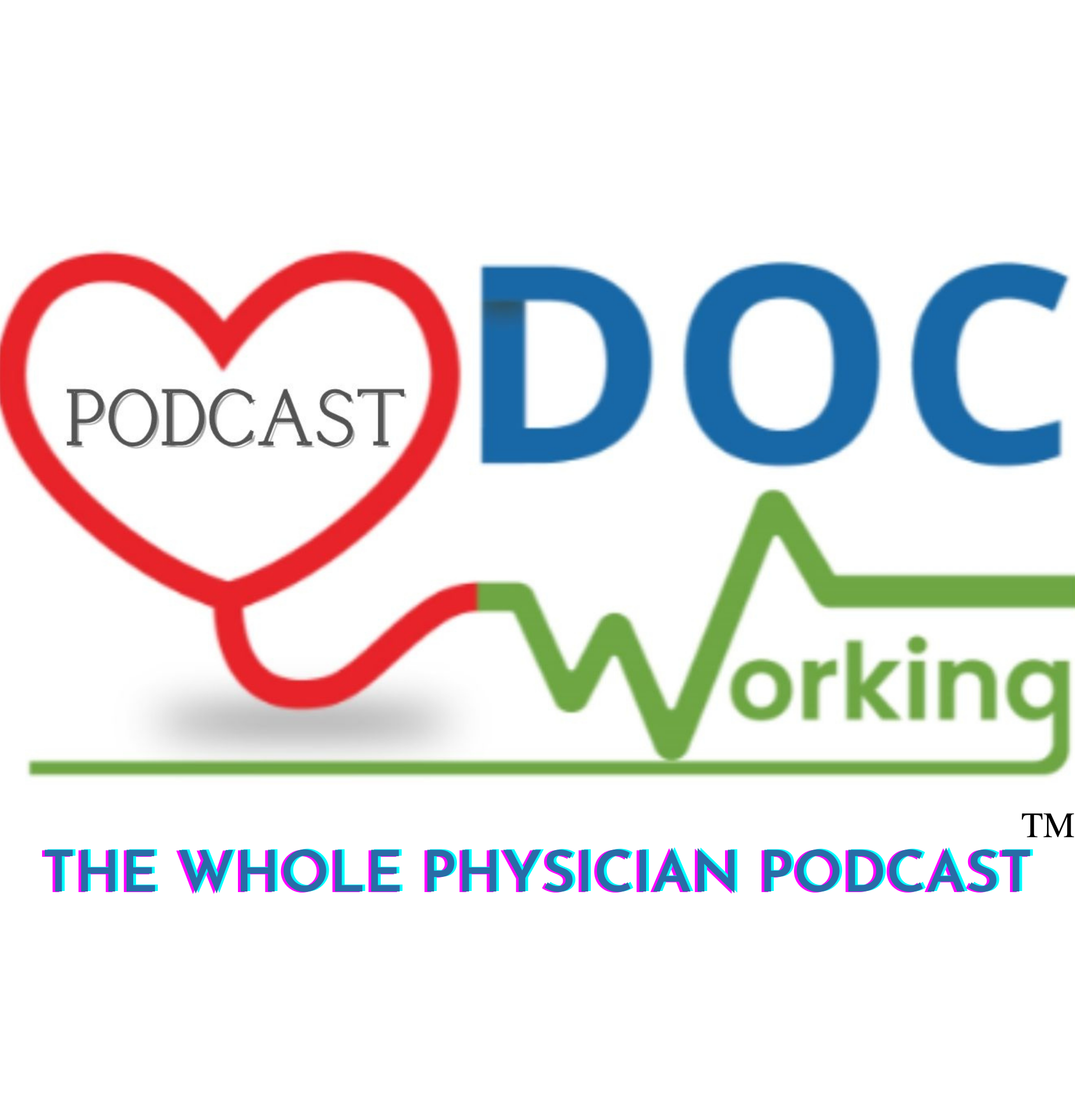 DocWorking: The Whole Physician Podcast. Doctors devote their lives to caring for others, but the time has come to prioritize the health and wellness of physicians. As physicians, we make decisions every day about how to prioritize our time, energy, focus, attention, and money. Our lives are in our own hands. But are we making these as conscious choices or are we satisfied with speeding through life in default mode? Hosts Jen Barna MD, Coach Gabriella Dennery MD and Master Certified Coach Jill Farmer interview physicians to explore ways to embrace life AND a medical career, some who've chosen a path less traveled and others who have optimized their lives on a traditional medical career path. As coaches from the DocWorking team, Gabriella and Jill discuss actionable tips from their experience coaching physicians. We also invite guests on business, leadership, building financial independence, and other pertinent topics to physicians. If you're a physician, we want to hear your story! Please email Amanda Taran, our producer, at podcast@docworking.com to be considered. Want to learn more? https://www.DocWorking.com
Episodes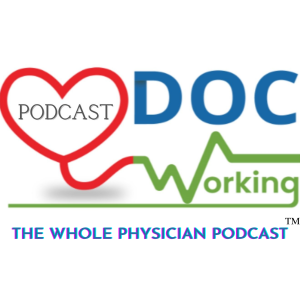 Thursday Dec 08, 2022
Thursday Dec 08, 2022
"Most functional medicine practices out there, they're still treating a problem, treating disease. My focus is really very precisely narrowed down to the optimization, to human performance. How can I improve really four things: better energy, better brain, better body, and better sex? Those are the four things that guys are looking for on a regular basis."
- Dr. Tracy Gapin
Dr. Tracy Gapin is a board-certified urologist, a world-renowned men's health & performance expert, and the founder of the Gapin Institute, the global leader in High-Performance Medicine. He's an Aggie from Texas A&M, went to medical school at UT Southwestern in Dallas, and he completed his general surgery and urology training at the University of Florida. He spent almost 20 years in a busy urology practice in Sarasota, FL where he specialized in robotic surgery, and minimally invasive treatment for prostate cancer and men's health before launching the Gapin Institute. Dr. Gapin is also a Fellow of the American College of Surgeons, and a member of the American Academy of Anti-Aging, Age Management Medical Group, and International Peptide Society.
Dr. Gapin is a thought leader, a professional speaker, and the author of the best-selling books Male 2.0 and Codes of Longevity. Recognizing our broken healthcare system only treats illness rather than promoting health, performance and longevity, he created the High Performance Living brand, including his proprietary N1 Performance Health program. He has over 20 years of experience focused on providing executives, entrepreneurs, and athletes with a personalized path to optimize their health and fulfill their highest potential. Last year, Dr. Gapin stepped away from his urology practice to focus on functional medicine full time and here, he shares his wisdom.
Functional medicine is really looking at the root cause of a person's health, and Dr. Gapin dives into everything from the importance of gut health to how genetic testing allows him to create custom healthcare plans for his patients. We also discuss nutrition and optimal diet and how different individuals may have different dietary and exercise needs. Dr. Gapin shares detailed information about his offerings at the Gapin Institute and how other physicians can incorporate functional medicine into their own practices.
What's Inside:
How understanding functional medicine completely changed Dr. Gapin's approach to helping his patients
The importance of the gut biome and the impact genetics have on individual health optimizations.
How a customized diet and exercise plan helped one of Dr. Gapin's patients achieve his health goals.
What to do if you're interested in incorporating functional medicine into your own practice.
Mentioned In This Episode:
Find full transcripts of DocWorking: The Whole Physician Podcast episodes on the DocWorking Blog
The past few weeks have been busy at DocWorking! We have been working behind the scenes to add even more CME credits to the THRIVE memberships.
Let your CME budget help you prioritize your own wellness so you can get on with living your best life on your own terms, as defined by you, with DocWorking THRIVE.
You can take the first step today by taking our 2-Minute Balance to Burnout Quiz! Where are you on the Balance to Burnout Continuum? Take the quiz and find out today!
DocWorking empowers physicians and entire healthcare teams to get on the path to achieving their dreams, both in and outside of work, with programs designed to help you maximize life with minimal time.
If you like our podcast and would like to subscribe and leave us a 5-star review, we would be extremely grateful!
We're everywhere you like to get your podcasts! Apple iTunes, Spotify, iHeart Radio, Google, Pandora, Stitcher, PlayerFM, ListenNotes, Amazon, YouTube, and Podbean.
You can also find us on Instagram, Facebook, LinkedIn, and Twitter.
Some links in our blogs and show notes are affiliate links, and purchases made via those links may result in payments to DocWorking. These help toward our production costs. Thank you for supporting DocWorking: The Whole Physician Podcast!