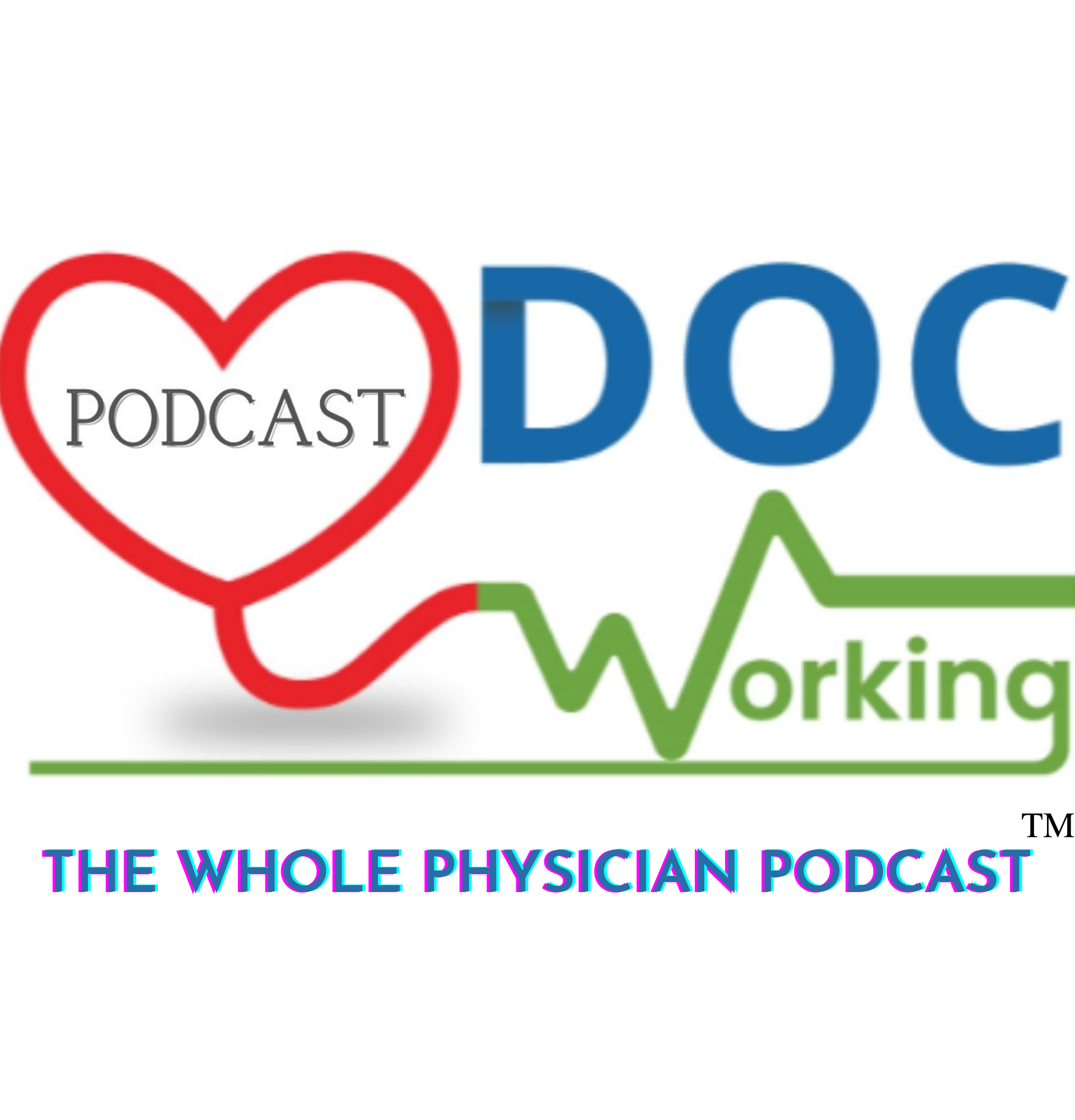 "If a physician is empowered to turn to their highest strengths, whatever they are, if it's teamwork or creativity, they are empowered to be themselves in their practice, which can kind of manage burnout too. Because burnout can happen if we're completely pushing down all of the qualities that uplift us and energize us naturally. - Ryan M. Niemiec, Psy.D.
For today's episode, Master Certified Coach Jill Farmer welcomes psychologist, Dr. Ryan Niemiec. Dr. Niemiec is a leading international figure in character strengths and is the Education Director of the VIA Institute on Character. So what are character strengths? Dr. Niemiec summarizes them as the qualities that are best in you. Why should you know more about your character strengths? In this episode, you will hear all about how your character strengths can influence your life and well-being and ultimately help you to THRIVE. Dr. Niemiec will describe, in detail, the science behind his work in character strengths, how you can utilize your specific character strengths and which of the 24 character strengths you may want to strengthen in yourself based on the five pillars of health that Dr. Niemiec defines. We hope that you tune in and tap in to what is best about you! 
Visit https://viacharacter.org to learn more and find out what your top character strengths are and which you may want to cultivate. 
Ryan M. Niemiec, Psy.D. is a leading international figure in character strengths that are found in all human beings. As an educator, scientist, and practitioner, Ryan is the Education Director of the renown VIA Institute on Character, a nonprofit organization in Cincinnati, Ohio, that leads the global advancement of the science of character strengths. Ryan is an award-winning psychologist, annual instructor at the University of Pennsylvania, and author of 11 books, over 100 academic papers, and several-hundred user-friendly articles. His books include the bestselling consumer book, The Power of Character Strengths, the popular stress workbook The Strengths-Based Workbook for Stress Relief, the 2020 workbook The Positivity Workbook for Teens, and Positive Psychology at the Movies. He's also the author of the two leading practitioner-focused books in positive psychology – Character Strengths Interventions and Mindfulness and Character Strengths. The latter book contains the evidenced-based program he founded, Mindfulness-Based Strengths Practice (MBSP), used by practitioners and researchers across the globe. He created VIA's first character strengths certification program – MBSP Certification – in 2021.
His research areas include character strengths, MBSP, positive interventions, peace psychology, nature/environment connection, spirituality, life meaning, disability, and positive health.
Ryan has been interviewed by a number of luminaries including the legendary Larry King in 2020. He's given over 1,000 presentations on positive psychology topics, including a character strengths world tour in 2009-2010, a TEDx talk in 2017, a speaking tour of Australia, a keynote at a Harvard conference, and invited keynotes and workshops at conferences across the globe. He is Fellow of the International Positive Psychology Association (IPPA) and serves on their Council of Advisors. He is co-founder and president of the Spirituality/Meaning Division of IPPA.
Ryan lives in Cincinnati with his wife and three young, zestful children. His highest strengths are hope, love, honesty, fairness, spirituality, curiosity, and appreciation of beauty. Ryan's hobbies include playing tai chi, chess, basketball, and guitar; watching Michigan State athletics and The Walking Dead, and collecting vintage and rare Pez dispensers.
Find full transcripts of DocWorking: The Whole Physician Podcast episodes on the DocWorking Blog 
The past few weeks have been busy at DocWorking! We have been working behind the scenes to add more CME credits to the THRIVE memberships. Now you can get a credit for each small group coaching session as well as for each 1:1 coaching session, so 12 credits/year from monthly small group coaching sessions plus 8 credits for our foundational StressPal course+community coaching. That means there are now up to 32 credits in our THRIVE Platinum subscription!
DocWorking empowers physicians and entire health care teams to get on the path to achieving their dreams, both in and outside of work, with programs designed to help you maximize life with minimal time.
Are you a physician who would like to tell your story? Please email Amanda Taran, our producer, at podcast@docworking.com to be considered.
And if you like our podcast and would like to subscribe and leave us a 5 star review, we would be extremely grateful!
We're everywhere you like to get your podcasts! Apple iTunes, Spotify, iHeart Radio, Google, Pandora, Stitcher, PlayerFM, ListenNotes, Amazon, YouTube, Podbean
You can also find us on Instagram, Facebook, LinkedIn and Twitter. 
Some links in our blogs and show notes are affiliate links, and purchases made via those links may result in payments to DocWorking. These help toward our production costs. Thank you for supporting DocWorking: The Whole Physician Podcast!
Occasionally, we discuss financial and legal topics. We are not financial or legal professionals. Please consult a licensed professional for financial or legal advice regarding your specific situation.
Podcast produced by: Amanda Taran