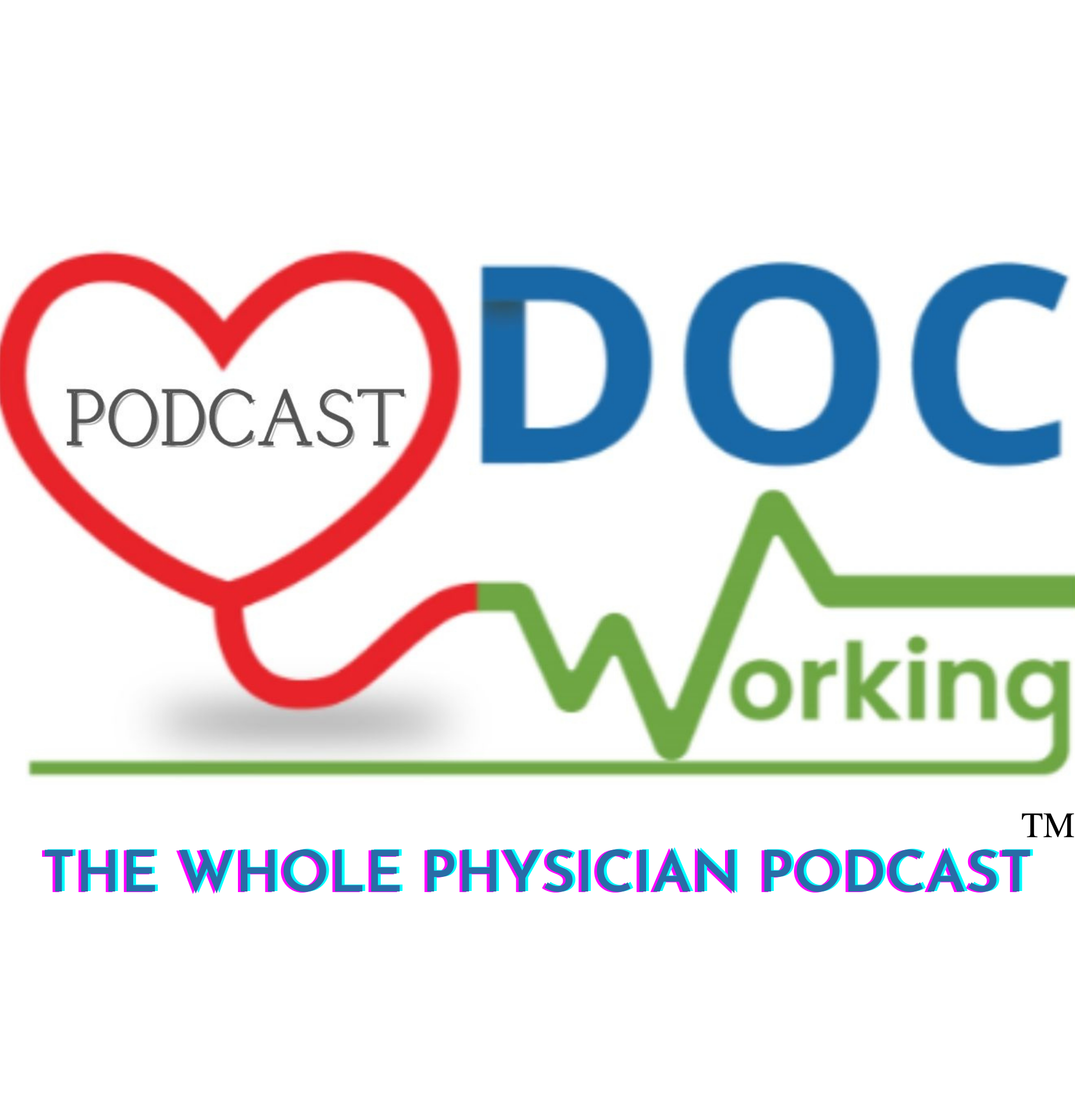 194: Get Coached on the Most Effective Way to Let Vacation Recharge Your Batteries with Dr. Victoria Silas
"Physicians feel guilt when they take time for themselves. And it's super important to remember that by taking time for yourself, you're actually likely increasing your ability to serve others when you get home. And, increasing your likelihood of having a longer and healthier career and life. "
Dr. Victoria Silas, Certified Coach and Orthopedic Surgeon
It's time for Vacation 101 For Physicians. Today, Cohost of the podcast Master Certified Coach Jill Farmer talks with Certified Coach Dr. Victoria Silas about how to approach taking time off from your medical practice. Sparked by hearing from struggling physician clients, as well as their own experiences, Dr. Silas talks with Jill about how we can change our mindset towards vacations. Acknowledging the presence of workaholism in the US, Jill and Dr. Silas encourage you to let go of any guilt you may feel about taking time off. Together, they emphasize that a vacation is not just being absent from the workplace, but rather that vacation is most importantly a time for you to best prioritize your wants and needs, regardless of your location. In today's conversation, Dr. Silas and Jill offer you advice on how to create an individualized vacation plan to help you avoid burnout, be more effective in the workplace, and prioritize your own health and well-being as a physician. 
Victoria Silas, MD is a board-certified Orthopedic Surgeon and certified coach with 21 years experience in practicing medicine and 10 years experience in coaching. Now retired from medicine, Victoria helps other physicians cultivate a sense of calm and control in their personal and professional lives, as they regain their love for medicine and rekindle their sense of purpose and professional excitement. She can be found at DocWorking and at www.medicalmindsconsulting.com.
Find full transcripts of DocWorking: The Whole Physician Podcast episodes on the DocWorking Blog 
The past few weeks have been busy at DocWorking! We have been working behind the scenes to add even more CME credits to the THRIVE memberships. 
Let your CME budget help you prioritize your own wellness so you can get on with living your best life on your own terms, as defined by you, with DocWorking THRIVE.
You can take the first step today by taking our 2 Minute Balance to Burnout Quiz! Where are you on the Balance to Burnout Continuum? Take the quiz and find out today!
DocWorking empowers physicians and entire health care teams to get on the path to achieving their dreams, both in and outside of work, with programs designed to help you maximize life with minimal time.
Are you a physician who would like to tell your story? Please email Amanda Taran, our producer, at podcast@docworking.com to be considered.
And if you like our podcast and would like to subscribe and leave us a 5 star review, we would be extremely grateful!
We're everywhere you like to get your podcasts! Apple iTunes, Spotify, iHeart Radio, Google, Pandora, Stitcher, PlayerFM, ListenNotes, Amazon, YouTube, Podbean
You can also find us on Instagram, Facebook, LinkedIn and Twitter. 
Some links in our blogs and show notes are affiliate links, and purchases made via those links may result in payments to DocWorking. These help toward our production costs. Thank you for supporting DocWorking: The Whole Physician Podcast!
Occasionally, we discuss financial and legal topics. We are not financial or legal professionals. Please consult a licensed professional for financial or legal advice regarding your specific situation.
Podcast produced by: Mara Heppard