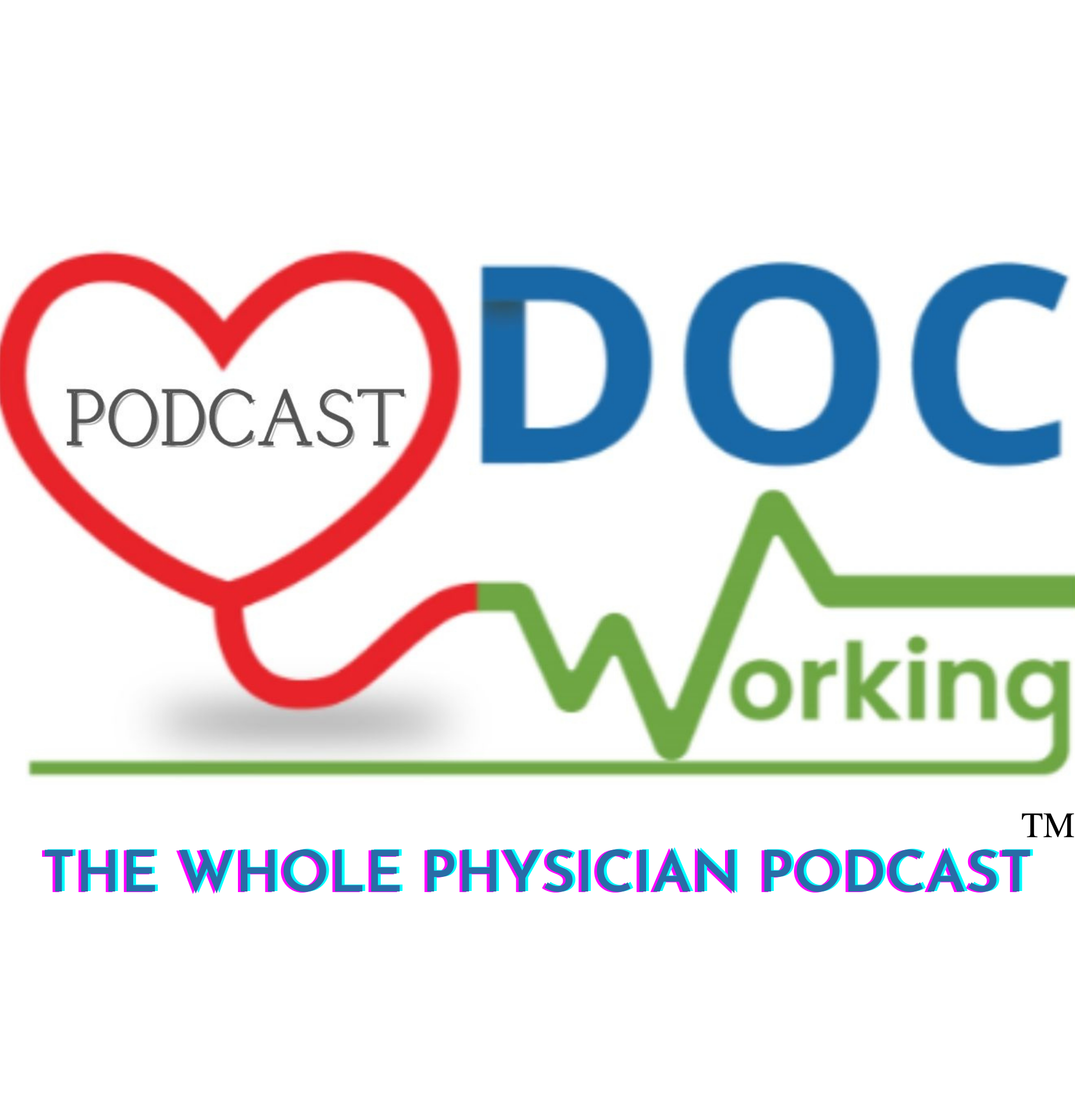 "Part of the journey for me is about permission. Can I give myself permission to feel both the discomfort in feeling afraid to be vulnerable as well as the courage to be vulnerable?"
- Dr. Manizeh Mirza-Gruber, MD, is a licensed, Board-certified Psychiatrist, Certified Yoga Teacher, Certified Mind-Body Medicine Skills Facilitator (CMBM)
Today's episode reveals the benefits of physician mindfulness with Dr. Manizeh Mirza-Gruber, MD, licensed board-certified psychiatrist. Master Certified Life Coach and cohost of of the podcast Jill Farmer welcomes Dr. Mirza-Gruber to have a conversation about why and how physicians should be encouraged to show vulnerability. As Dr. Mirza-Gruber shares in the episode, she has found that by being vulnerable with her patients, she is able to understand and help them better, and to ultimately find more joy in practicing medicine. By allowing yourself to be vulnerable and acknowledge your personal worries or doubts, Dr. Mirza-Gruber has found that physicians are able to better show compassion for themselves, so that they are then more suited to care for others. Today's episode works to normalize these physician experiences. 
Manizeh Mirza-Gruber, MD, is a licensed, board-certified psychiatrist (ABPN), Certified Yoga Teacher (NACYT), and Certified Mind-Body Medicine Skills Facilitator (CMBM). She leads meditation groups, and is currently in a two-year Mindfulness Meditation Teacher Certification Program, Class of February 2023. 
Manizeh was born and raised in Karachi, Pakistan and moved to Houston, Texas in 1988 for her post-graduate training in Psychiatry. She worked in community mental health for almost sixteen years providing psychiatric emergency services to a culturally diverse, underserved community. 
In May 2017, she founded her own private practice, Manizeh Mirza-Gruber, M.D., PLLC - DBA Mindful in Practice™, to follow her lifelong passion of helping individuals become their true and authentic selves.
As an individual, parent, and psychiatrist, Manizeh follows a holistic approach to life. She believes in connecting mind, body, heart, and spirit for healing. 
She has been facilitating Mind-Body Skills Groups and workshops since January 2018 to bring healing in the aftermath of Hurricane Harvey, and now during the Coronavirus pandemic. 
Manizeh is happily married to her husband and has two adult children and a dog. She has a daily practice of running, yoga, and meditation. She has run several marathons, and since 2014 has been "fundracing" for a nonprofit organization, Back on My Feet. She is now one of their lead volunteers for the morning circle runs in the Houston Chapter. She believes in giving hope to the homeless one mile at a time.
Manizeh loves to read, cook, spend time with family and friends, and volunteer. She is a forever learner. Her purpose is to continue to make a meaningful impact for others by sharing her own journey with its struggles, challenges, beauty, and triumphs, and in knowing we each have the potential to find our own inner goodness.
Find full transcripts of DocWorking: The Whole Physician Podcast episodes on the DocWorking Blog 
The past few weeks have been busy at DocWorking! We have been working behind the scenes to add even more CME credits to the THRIVE memberships. 
Let your CME budget help you prioritize your own wellness so you can get on with living your best life on your own terms, as defined by you, with DocWorking THRIVE.
You can take the first step today by taking our 2 Minute Balance to Burnout Quiz! Where are you on the Balance to Burnout Continuum? Take the quiz and find out today!
DocWorking empowers physicians and entire health care teams to get on the path to achieving their dreams, both in and outside of work, with programs designed to help you maximize life with minimal time.
Are you a physician who would like to tell your story? Please email Amanda Taran, our producer, at podcast@docworking.com to be considered.
And if you like our podcast and would like to subscribe and leave us a 5 star review, we would be extremely grateful!
We're everywhere you like to get your podcasts! Apple iTunes, Spotify, iHeart Radio, Google, Pandora, Stitcher, PlayerFM, ListenNotes, Amazon, YouTube, Podbean
You can also find us on Instagram, Facebook, LinkedIn and Twitter. 
Some links in our blogs and show notes are affiliate links, and purchases made via those links may result in payments to DocWorking. These help toward our production costs. Thank you for supporting DocWorking: The Whole Physician Podcast!
Occasionally, we discuss financial and legal topics. We are not financial or legal professionals. Please consult a licensed professional for financial or legal advice regarding your specific situation.
Podcast produced by: Mara Heppard