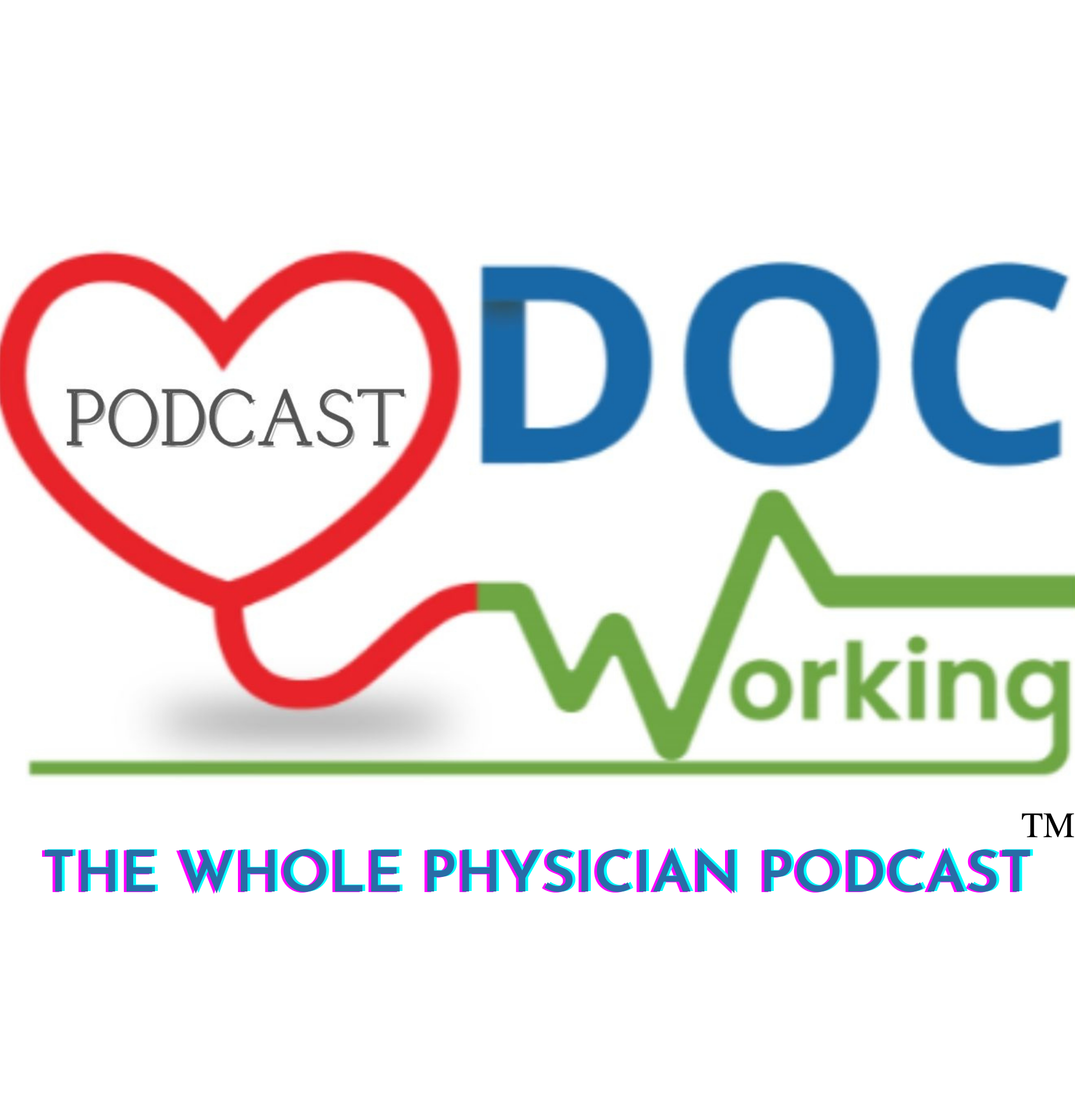 DocWorking: The Whole Physician Podcast. Doctors devote their lives to caring for others, but the time has come to prioritize the health and wellness of physicians. As physicians, we make decisions every day about how to prioritize our time, energy, focus, attention, and money. Our lives are in our own hands. But are we making these as conscious choices or are we satisfied with speeding through life in default mode? Hosts Jen Barna MD, Coach Gabriella Dennery MD and Master Certified Coach Jill Farmer interview physicians to explore ways to embrace life AND a medical career, some who've chosen a path less traveled and others who have optimized their lives on a traditional medical career path. As coaches from the DocWorking team, Gabriella and Jill discuss actionable tips from their experience coaching physicians. We also invite guests on business, leadership, building financial independence, and other pertinent topics to physicians. If you're a physician, we want to hear your story! Please email Amanda Taran, our producer, at podcast@docworking.com to be considered. Want to learn more? https://www.DocWorking.com
Episodes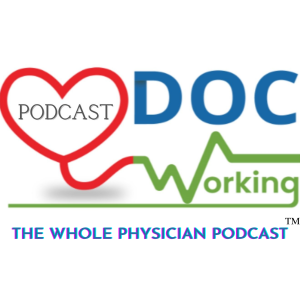 Thursday Sep 01, 2022
Thursday Sep 01, 2022
"It took me several years of going down that path to really realize that trauma healing is a journey, it's not a destination, and to have grace and compassion with myself. And when I was able to do that, I think my impact as a physician changed."
-Dr. Katie Cole, D.O.
Burnout in health care is real and we would just like to let everyone know upfront that we will be discussing suicidal ideations in physicians, as well as trauma healing for physicians and health care professionals. We have Dr. Katie Cole who shares with Jill Farmer what inspired her to pursue a healthcare career. Her father was in the medical field and struggled with depression and mental illness, which then led her to study and practice psychiatry. She received a PTSD diagnosis due to childhood abuse and also lost her father to suicide, which led her down a path of deeper self-discovery.
Dr. Cole & Jill discuss the stigma and shame around struggling with mental illness as a practitioner and how it impacts your approach to working in the field. Trauma healing is a journey, not a destination, and keeping that in mind helps you foster compassion for yourself and be a better caregiver. Dr. Cole believes that burnout in the medical community needs to be an international conversation and it's her mission to be a voice and an advocate for physicians and healthcare providers.
Dr. Katie Cole is known as "The Healer's Healer." She's an award-winning holistic psychiatrist, organizational well-being consultant, and change agent. Her passion for physician and medical practitioner well-being is fueled by her own struggles and feeling burned out in her career. This led her to identify unique solutions for burnout and to find her true passion in medicine, which is helping healers to heal themselves. Dr. Cole is board-certified by the American Board of Psychiatry and Neurology and has pursued post-training in functional and integrative medicine, spiritual medicine, transformational coaching, and physician leadership. She is also a Reiki master and energy healer.
What's Inside:
Dr. Cole's journey and how her personal experience shaped her career.
Why trauma healing is a journey, not a destination.
How working with a coach and changing your perspective can help against burnout.
What's in store for the future of healthcare and well-being.
Information on the Lorna Breen Initiative.
Mentioned In This Episode:
Dr. Katie Cole on LinkedIn
Dr. Katie Cole's Website
Addressing Health Worker Burnout
Find full transcripts of DocWorking: The Whole Physician Podcast episodes on the DocWorking Blog
The past few weeks have been busy at DocWorking! We have been working behind the scenes to add even more CME credits to the THRIVE memberships.
Let your CME budget help you prioritize your own wellness so you can get on with living your best life on your own terms, as defined by you, with DocWorking THRIVE.
You can take the first step today by taking our 2 Minute Balance to Burnout Quiz! Where are you on the Balance to Burnout Continuum? Take the quiz and find out today!
DocWorking empowers physicians and entire health care teams to get on the path to achieving their dreams, both in and outside of work, with programs designed to help you maximize life with minimal time.
If you like our podcast and would like to subscribe and leave us a 5-star review, we would be extremely grateful!
We're everywhere you like to get your podcasts! Apple iTunes, Spotify, iHeart Radio, Google, Pandora, Stitcher, PlayerFM, ListenNotes, Amazon, YouTube, Podbean.
You can also find us on Instagram, Facebook, LinkedIn, and Twitter.
Some links in our blogs and show notes are affiliate links, and purchases made via those links may result in payments to DocWorking. These help toward our production costs. Thank you for supporting DocWorking: The Whole Physician Podcast!