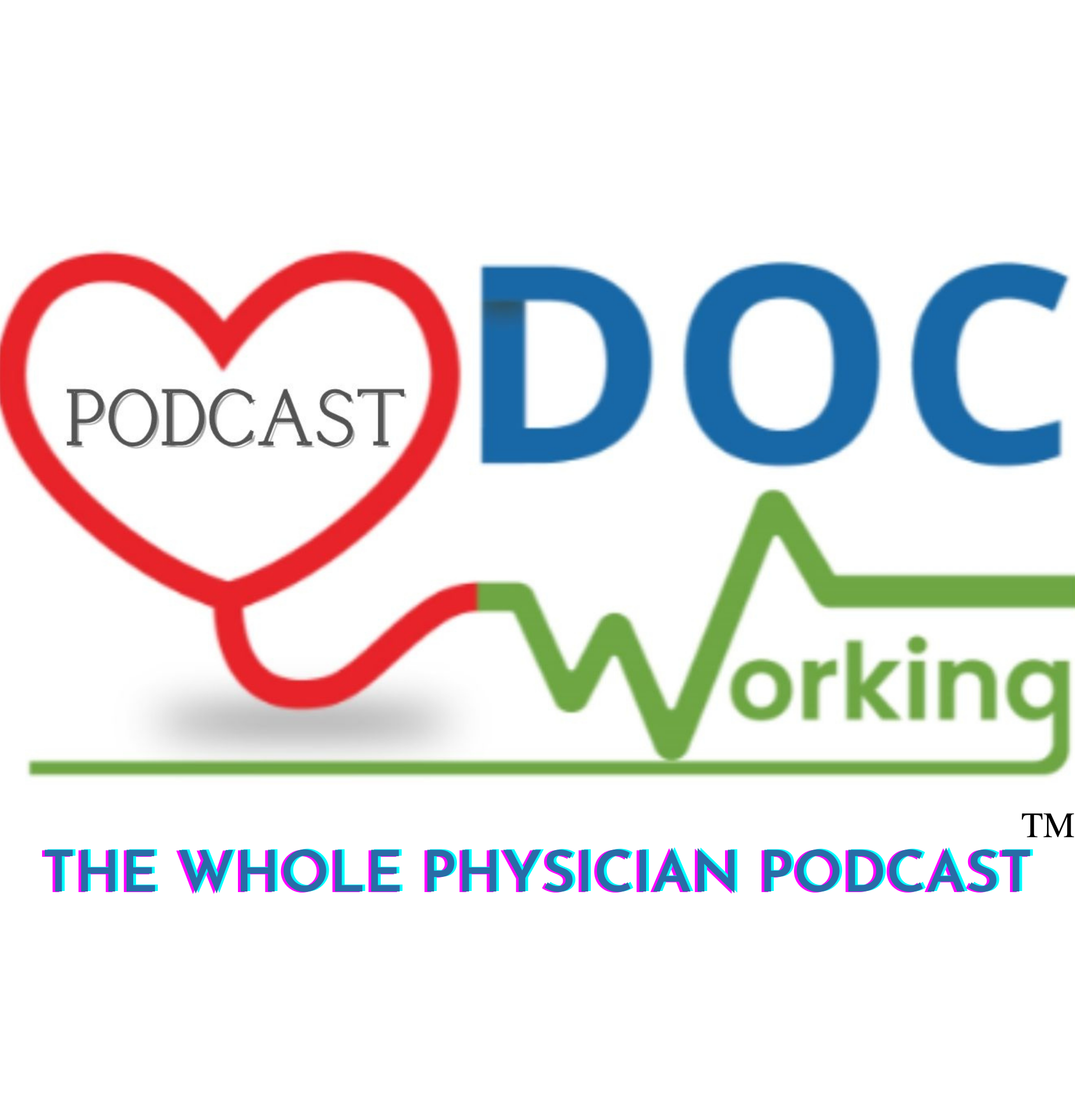 DocWorking: The Whole Physician Podcast. Doctors devote their lives to caring for others, but the time has come to prioritize the health and wellness of physicians. As physicians, we make decisions every day about how to prioritize our time, energy, focus, attention, and money. Our lives are in our own hands. But are we making these as conscious choices or are we satisfied with speeding through life in default mode? Hosts Jen Barna MD, Coach Gabriella Dennery MD and Master Certified Coach Jill Farmer interview physicians to explore ways to embrace life AND a medical career, some who've chosen a path less traveled and others who have optimized their lives on a traditional medical career path. As coaches from the DocWorking team, Gabriella and Jill discuss actionable tips from their experience coaching physicians. We also invite guests on business, leadership, building financial independence, and other pertinent topics to physicians. If you're a physician, we want to hear your story! Please email Amanda Taran, our producer, at podcast@docworking.com to be considered. Want to learn more? https://www.DocWorking.com
Episodes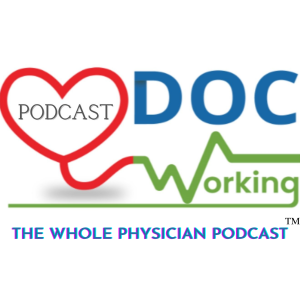 Thursday Sep 08, 2022
Thursday Sep 08, 2022
"Most of my patients, and probably our listeners, don't realize that you are blessed with a giant pharmacy inside. So, take care of it by what you eat, how you think, and how you move."
-Dr. William Sears
As the father of eight children, Dr. Sears and his wife, Martha, have written more than 45 books and hundreds of articles on parenting, childcare, nutrition, and healthy aging. Dr. Sears is also the co-founder of the Dr. Sears Wellness Institute for training health coaches, and he runs the health and parenting website, AskDrSears.com. Dr. Sears shares with Dr. Barna what inspired him to become a pediatrician and eventually a successful author. He mentions what he calls the "helper's high", and that he realized how much of a lasting impact his teachings and advice could have on both parents and their children.
In his practice, Dr. Sears saw that children were growing, but they weren't thriving. Many of the parents that came into his office would have concerns that their child had ADD, but the symptoms were due to a nutritional deficiency. For healthy developing brains, Dr. Sears and his wife discovered that much of the nutritional advice of the past was no longer relevant, especially when it came to healthy fats. In addition to nutrition, Dr. Sears helps parents provide tools to relax and lessen the "fear factor" that's so prevalent today. We discuss parenting as a physician, how to shape a child's taste buds, how Dr. Sears trains health coaches, the body's internal pharmacy and much more.
Dr. Bill Sears has been advising parents on how to raise healthier families for over 50 years. He received his medical training at Harvard Medical School's Children's Hospital in Boston and The Hospital for Sick Children in Toronto, the world's largest children's hospital. While at The Hospital for Sick Children, Dr. Sears was Associate Ward Chief of the newborn intensive care unit before serving as the Chief of Pediatrics at Toronto Western Hospital, a teaching hospital at the University of Toronto. He has served as a voluntary professor of pediatrics at the University of Toronto, the University of South Carolina, the University of Southern California's School of Medicine, and the University of California Irvine. 

What's Inside:
What inspired Dr. Sears to become a pediatrician and author.
Why do children need a "smart fat" diet and "grow foods".
Dr. Sears' experience with physicians as parents.
How a child's tastebuds are shaped.
How Dr. Sears trains health coaches.
The body's internal pharmacy and how it works.
Mentioned In This Episode:
AskDrSears.com
Find full transcripts of DocWorking: The Whole Physician Podcast episodes on the DocWorking Blog
The past few weeks have been busy at DocWorking! We have been working behind the scenes to add even more CME credits to the THRIVE memberships.
Let your CME budget help you prioritize your own wellness so you can get on with living your best life on your own terms, as defined by you, with DocWorking THRIVE.
You can take the first step today by taking our 2 Minute Balance to Burnout Quiz! Where are you on the Balance to Burnout Continuum? Take the quiz and find out today!
DocWorking empowers physicians and entire health care teams to get on the path to achieving their dreams, both in and outside of work, with programs designed to help you maximize life with minimal time.
If you like our podcast and would like to subscribe and leave us a 5-star review, we would be extremely grateful!
We're everywhere you like to get your podcasts! Apple iTunes, Spotify, iHeart Radio, Google, Pandora, Stitcher, PlayerFM, ListenNotes, Amazon, YouTube, Podbean.
You can also find us on Instagram, Facebook, LinkedIn, and Twitter.
Some links in our blogs and show notes are affiliate links, and purchases made via those links may result in payments to DocWorking. These help toward our production costs. Thank you for supporting DocWorking: The Whole Physician Podcast!