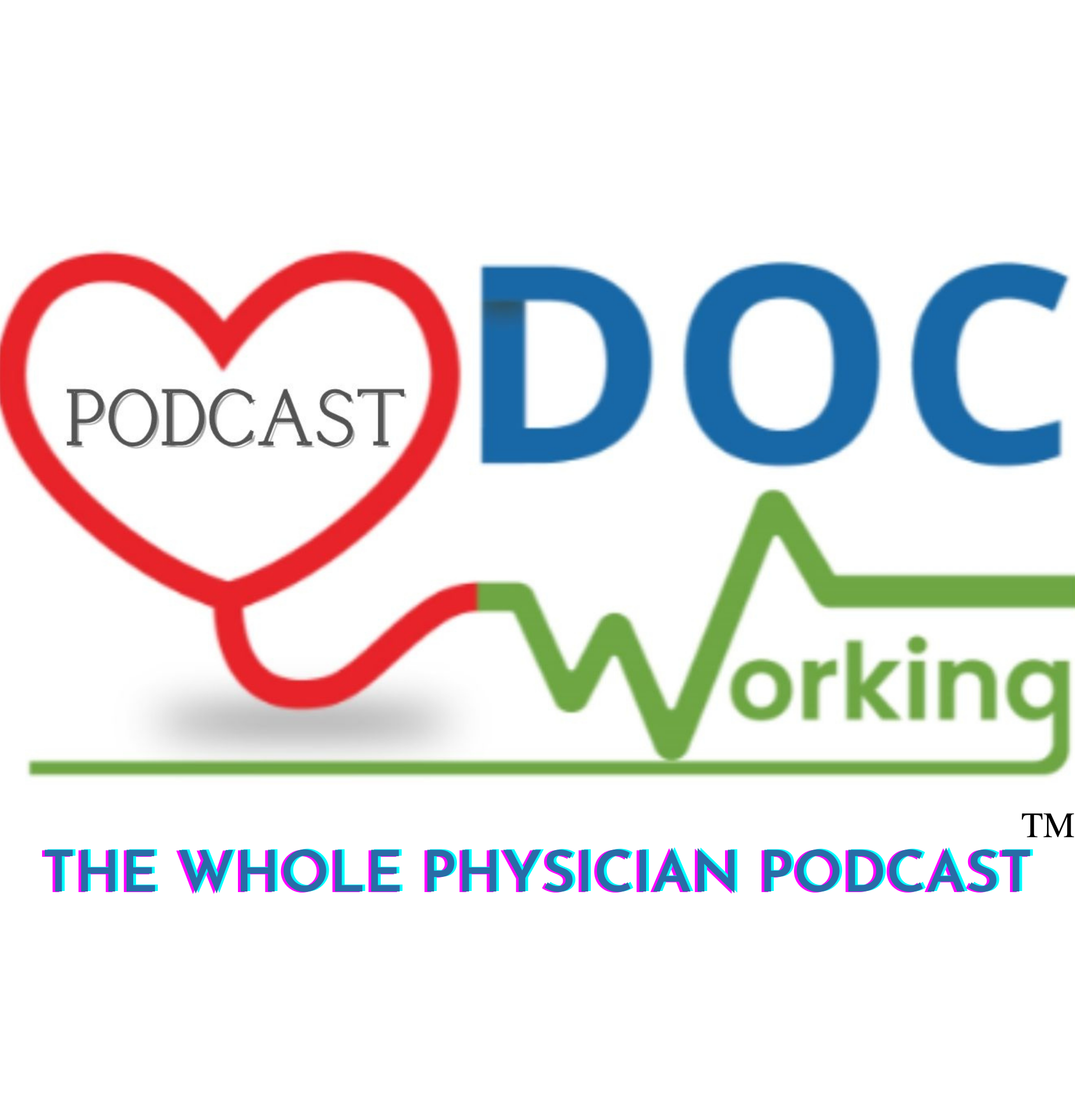 DocWorking: The Whole Physician Podcast. Doctors devote their lives to caring for others, but the time has come to prioritize the health and wellness of physicians. As physicians, we make decisions every day about how to prioritize our time, energy, focus, attention, and money. Our lives are in our own hands. But are we making these as conscious choices or are we satisfied with speeding through life in default mode? Hosts Jen Barna MD, Coach Gabriella Dennery MD and Master Certified Coach Jill Farmer interview physicians to explore ways to embrace life AND a medical career, some who've chosen a path less traveled and others who have optimized their lives on a traditional medical career path. As coaches from the DocWorking team, Gabriella and Jill discuss actionable tips from their experience coaching physicians. We also invite guests on business, leadership, building financial independence, and other pertinent topics to physicians. If you're a physician, we want to hear your story! Please email Amanda Taran, our producer, at podcast@docworking.com to be considered. Want to learn more? https://www.DocWorking.com
Episodes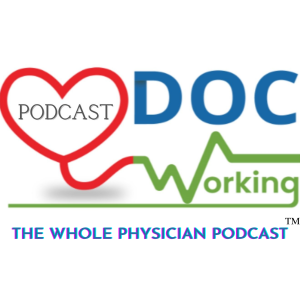 Thursday Sep 22, 2022
Thursday Sep 22, 2022
"So what Bolman and Deal end up saying is that managers live in the structural frame and the human resource frame. Basically, managers manage for stability and order, while leaders, yes, they are definitely performing in those four frames, but they can also switch the lens towards a political frame or a symbolic frame. So that is what makes them different from managers, because leaders lead for dramatic change, useful and dramatic change."
- Tosca Bruno-van Vijfeijken
Leadership is something that many physicians and health care professionals find important. So many of us want to learn how we can be a better leader and what it takes for the building blocks of leadership within an organization. We also want to understand leadership better, not only because we may want to step into leadership positions someday, but we want to know and understand how we can be led more effectively, by better understanding what it is that leaders do. Tosca Bruno-van Vijfeijken sheds some important light on that for us. 
Tosca is a consultant, coach, public thought leader, and author. Her focus is on nonprofit organizations, both domestic and international. She's also the host of the podcast NGO Soul and Strategy, and host of several courses on virtual team leadership, including a course built to include physician leaders. At the start of her career, Tosca worked as an international development practitioner for a European think tank, The World Bank, the U.S. nonprofit, and the United Nations. 
Over the last 30 years in her leadership development and coaching practice, Tosca discovered a particular set of concepts known as the four frames model. Tosca walks us through those four frames in detail. We also discuss organizational politics and how they play into leadership. 
Burnout is often tied to no longer feeling like our work has meaning or purpose, and one of the ways we can help our teams rediscover that sense of purpose is by using storytelling, a technique for leaders that ties into the four frames. Tosca shares some valuable wisdom around how to grow as a leader through expanding our horizons and thinking outside of our own confined boxes. 
If you liked this episode, you may also like:
The Physician Leader as Learner with Tosca Bruno-van Vijfeijken
What's Inside:

The four frames model of how we view leadership.

How to find meaning and purpose through storytelling.

How we can break out of our own confined viewpoints to become better leaders.





Mentioned In This Episode:
DocWorking.com
5 Oaks Consulting
Between Power and Irrelevance: The Future of Transnational NGOs
Find full transcripts of DocWorking: The Whole Physician Podcast episodes on the DocWorking Blog
The past few weeks have been busy at DocWorking! We have been working behind the scenes to add even more CME credits to the THRIVE memberships.
Let your CME budget help you prioritize your own wellness so you can get on with living your best life on your own terms, as defined by you, with DocWorking THRIVE.
You can take the first step today by taking our 2 Minute Balance to Burnout Quiz! Where are you on the Balance to Burnout Continuum? Take the quiz and find out today!
DocWorking empowers physicians and entire health care teams to get on the path to achieving their dreams, both in and outside of work, with programs designed to help you maximize life with minimal time.
If you like our podcast and would like to subscribe and leave us a 5-star review, we would be extremely grateful!
We're everywhere you like to get your podcasts! Apple iTunes, Spotify, iHeart Radio, Google, Pandora, Stitcher, PlayerFM, ListenNotes, Amazon, YouTube, Podbean.
You can also find us on Instagram, Facebook, LinkedIn, and Twitter.
Some links in our blogs and show notes are affiliate links, and purchases made via those links may result in payments to DocWorking. These help toward our production costs. Thank you for supporting DocWorking: The Whole Physician Podcast!