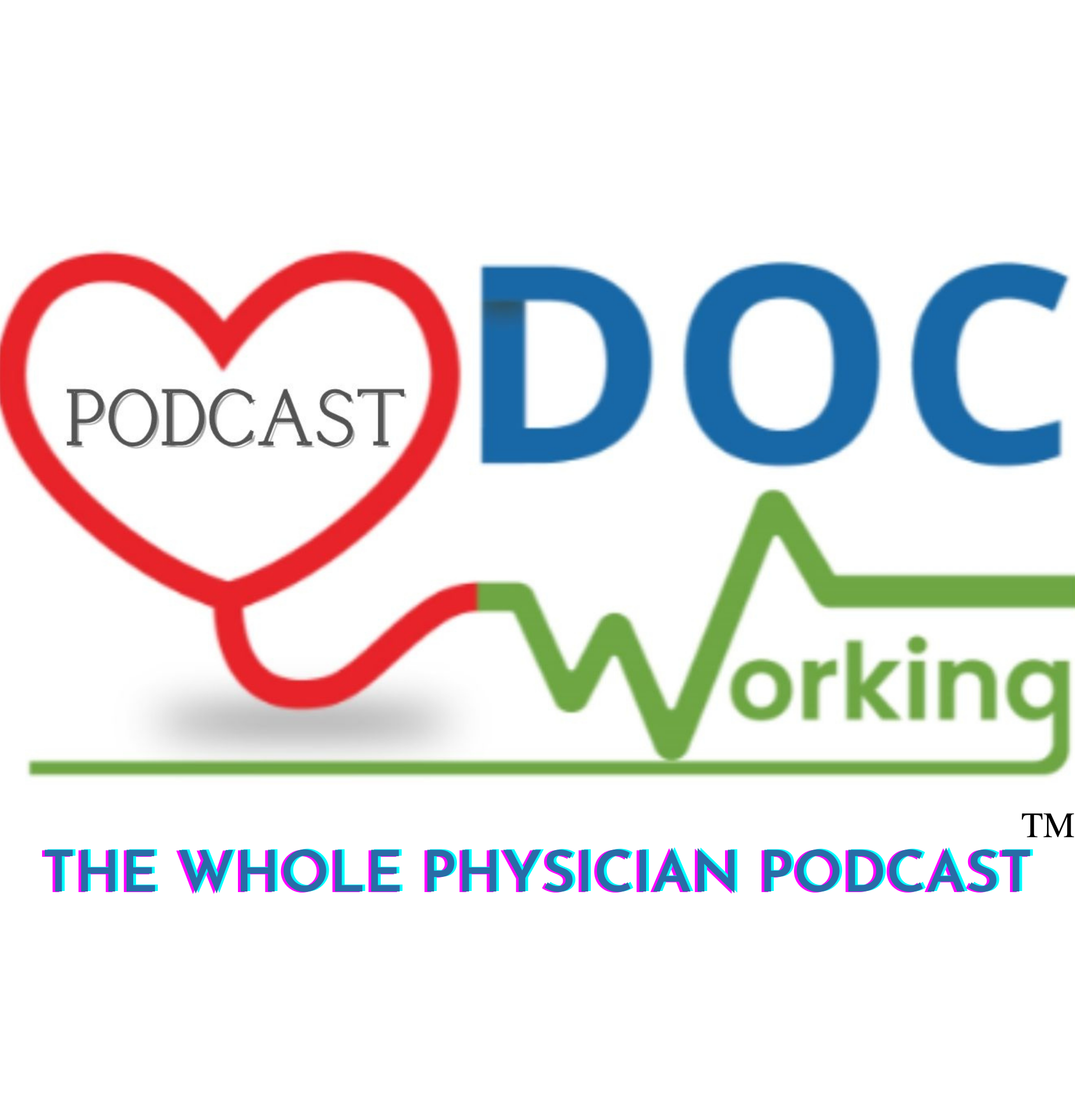 "Burnout is an occupational condition, right? So, to try and treat burnout like a mental health condition and tell us, 'Okay, something's wrong with you, just go seek mental health care' is just not enough. There's this whole bucket of work where we really need to be supported when we have mental health issues, but it's not enough just to have this 24/7 hotline. You actually need to help us stay well while we're on the job."
- Dr. Tina Shah
A lot of things have happened in healthcare over the last decade that have made it one of the hardest times ever to practice medicine in a sustainable way without burning out. This drove Dr. Tina Shah and some of her colleagues to come together to create actionable steps that healthcare organizations can take now to do their part to reduce physician burnout. In this episode, cohost and Lead Coach Jill Farmer speaks with Dr. Tina Shah about these actionable steps, and what drives Dr. Shah's work on burnout in healthcare.
Dr. Tina Shah is a pulmonary and critical care physician with over ten years of experience in clinical burnout, health policy, and digital health. She recently served as senior advisor to the U.S. Surgeon General, where she was the chief architect of the nation's first strategy to address burnout and the great resignation among health workers. She's also served in the White House over two presidential administrations and, as an operator during the pandemic, oversaw the launch of telemedicine across a large health care system. Dr. Shah also now advises health systems and technology companies on how to redesign care for better outcomes while continuing to practice on the front lines in the ICU. She's a founding member of the National Academy of Medicine's Clinician Wellbeing Collaborative and recently hosted the country's premier conference on clinician burnout.
Although she did well in residency in terms of well-being, Dr. Shah reached a point during her pulmonary critical care fellowship that made her feel that she couldn't go any further. This is a relatable feeling for many in medicine. 
Dr. Shah developed what she calls a top five hit list of recommendations to help combat physician burnout and we dive into them in detail. Adjusting expectations is fundamental, and the pandemic has forced the field to practice medicine in a completely different way, with different pressures attached. Improving documentation and technology is also key to making physicians' jobs easier and decreasing the administrative burden. We talk about the concept of GROSS (getting rid of stupid stuff) and how it can improve physician satisfaction as well as radically rethinking staffing and scheduling. A healthcare facility's EAP (employee assistance program) is simply not enough to combat physician burnout, and Dr. Shah's advocacy is exactly what we need.
What's Inside:

Dr. Shah's journey and what inspired her to become an advocate for physician well-being.

The top five recommendations to combat burnout and enhance medical professional well-being on the job.

How technological enhancements can prevent physician stress and overwhelm.

Mentioned In This Episode:
DocWorking.com
ALL IN: WellBeing First for Healthcare
Surgeon General's Advisory on Health Worker Burnout
Find full transcripts of DocWorking: The Whole Physician Podcast episodes on the DocWorking Blog
The past few weeks have been busy at DocWorking! We have been working behind the scenes to add even more CME credits to the THRIVE memberships.
Let your CME budget help you prioritize your own wellness so you can get on with living your best life on your own terms, as defined by you, with DocWorking THRIVE.
You can take the first step today by taking our 2 Minute Balance to Burnout Quiz! Where are you on the Balance to Burnout Continuum? Take the quiz and find out today!
DocWorking empowers physicians and entire health care teams to get on the path to achieving their dreams, both in and outside of work, with programs designed to help you maximize life with minimal time.
If you like our podcast and would like to subscribe and leave us a 5-star review, we would be extremely grateful!
We're everywhere you like to get your podcasts! Apple iTunes, Spotify, iHeart Radio, Google, Pandora, Stitcher, PlayerFM, ListenNotes, Amazon, YouTube, Podbean.
You can also find us on Instagram, Facebook, LinkedIn, and Twitter.
Some links in our blogs and show notes are affiliate links, and purchases made via those links may result in payments to DocWorking. These help toward our production costs. Thank you for supporting DocWorking: The Whole Physician Podcast!