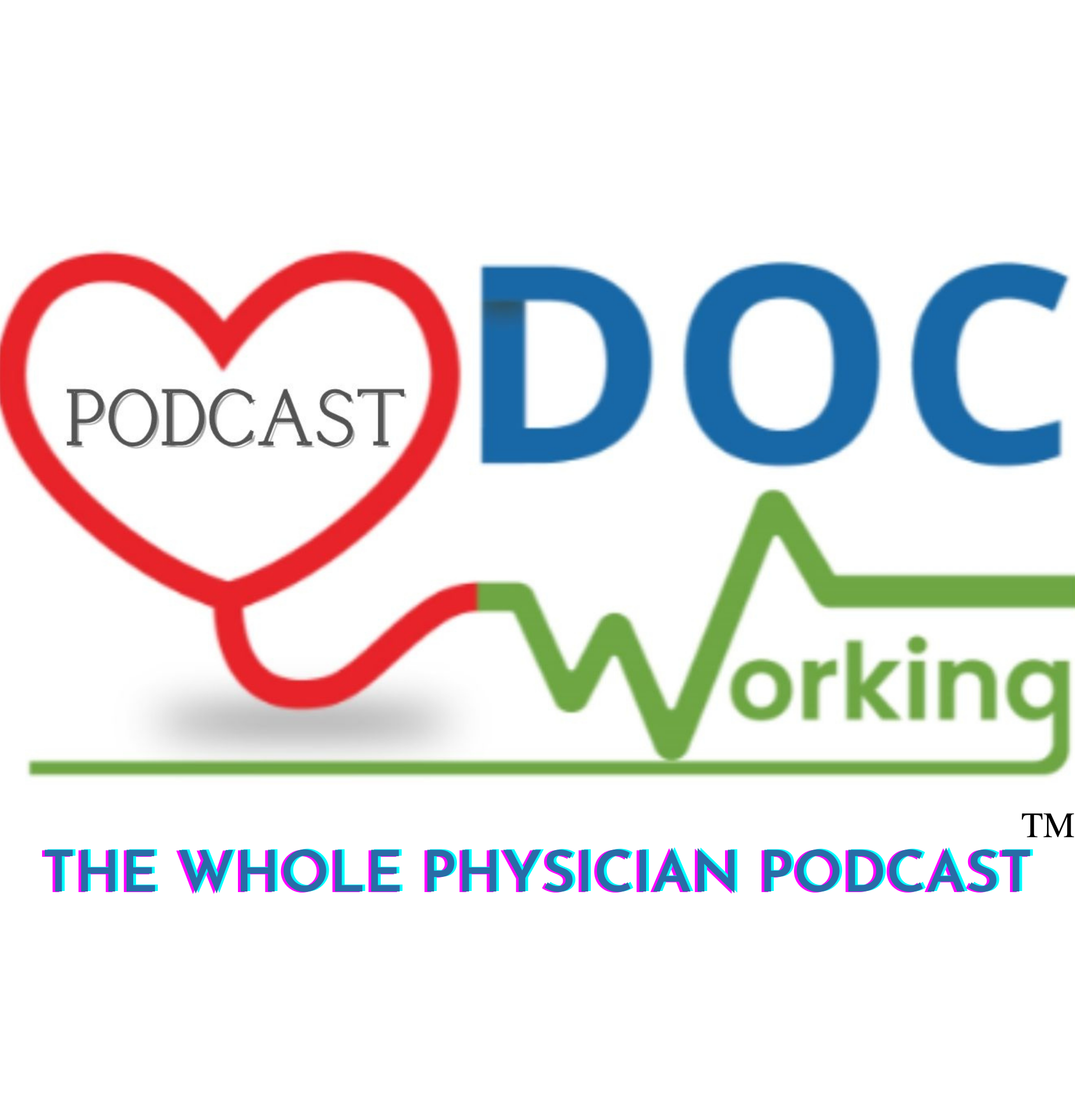 DocWorking: The Whole Physician Podcast. Doctors devote their lives to caring for others, but the time has come to prioritize the health and wellness of physicians. As physicians, we make decisions every day about how to prioritize our time, energy, focus, attention, and money. Our lives are in our own hands. But are we making these as conscious choices or are we satisfied with speeding through life in default mode? Hosts Jen Barna MD, Coach Gabriella Dennery MD and Master Certified Coach Jill Farmer interview physicians to explore ways to embrace life AND a medical career, some who've chosen a path less traveled and others who have optimized their lives on a traditional medical career path. As coaches from the DocWorking team, Gabriella and Jill discuss actionable tips from their experience coaching physicians. We also invite guests on business, leadership, building financial independence, and other pertinent topics to physicians. If you're a physician, we want to hear your story! Please email Amanda Taran, our producer, at podcast@docworking.com to be considered. Want to learn more? https://www.DocWorking.com
Episodes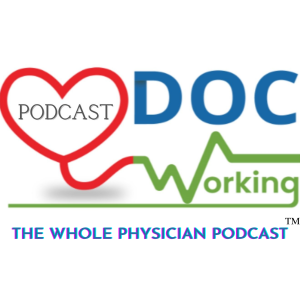 Thursday Nov 10, 2022
Thursday Nov 10, 2022
"If we want culture change, we need to bring a new top leader and they are going to kind of drive culture change from the top down. That's not really how it works. It has to be at least a top-down and a bottom-up effort combined."
- Tosca Bruno-van Vijfeijken
We're excited to bring back international coach and consultant, Tosca Bruno-van Vijfeijken. She's a public thought leader and coauthor of the book, "Between Power and Irrelevance: The Future of Transnational NGOs", published by Oxford University Press in 2020. Tosca is an international expert on leadership and has many insights into physicians and leadership. In fact, she's recently developed a course along with us at DocWorking on remote leadership for physicians, and the course is available to international leaders in sectors outside of healthcare.
Our thoughtful conversation includes Tosca's opinions about organizational culture, the culture of medicine, and how her knowledge of cultures in other sectors intersect with the culture of medicine. We discuss the various problems that we have in our culture, especially the systemic problems that we know need to be fixed, and how that can influence individuals within the culture. The good news is that we as individuals, even in a broken culture, have agency. We know enough about organizational culture and what makes something healthy or not healthy, sometimes even toxic or broken, regardless of whether it's the healthcare sector or another. If you're a team leader, you have agency through the modeling of healthy habits, daily practices, and behaviors that you want your team members to demonstrate as well. You can support them by encouraging them, giving them positive feedback, and creating a culture of accountability.
Tosca shares her thoughts on the importance of honoring each other as vulnerable human beings and how to best support each other as we move through the workday. We talk about some of the unique challenges in virtual environments as well as within the healthcare community, especially those barriers to setting aside time to connect with team members outside of the day-to-day work with patients. Tosca also provides her insights into how organizational cultures can change from the bottom up.
What's Inside:
Why it's important for teams to see each other as vulnerable humans.
How modeling healthy behaviors can help team leaders create positive change.
Challenges within healthcare systems and barriers to organizational culture change.
The high costs of turnover, especially within the healthcare sector.
How organizational cultures can change from the bottom up.
Mentioned In This Episode:
Find full transcripts of DocWorking: The Whole Physician Podcast episodes on the DocWorking Blog
The past few weeks have been busy at DocWorking! We have been working behind the scenes to add even more CME credits to the THRIVE memberships.
Let your CME budget help you prioritize your own wellness so you can get on with living your best life on your own terms, as defined by you, with DocWorking THRIVE.
You can take the first step today by taking our 2-Minute Balance to Burnout Quiz! Where are you on the Balance to Burnout Continuum? Take the quiz and find out today!
DocWorking empowers physicians and entire healthcare teams to get on the path to achieving their dreams, both in and outside of work, with programs designed to help you maximize life with minimal time.
If you like our podcast and would like to subscribe and leave us a 5-star review, we would be extremely grateful!
We're everywhere you like to get your podcasts! Apple iTunes, Spotify, iHeart Radio, Google, Pandora, Stitcher, PlayerFM, ListenNotes, Amazon, YouTube, and Podbean.
You can also find us on Instagram, Facebook, LinkedIn, and Twitter.
Some links in our blogs and show notes are affiliate links, and purchases made via those links may result in payments to DocWorking. These help toward our production costs. Thank you for supporting DocWorking: The Whole Physician Podcast!