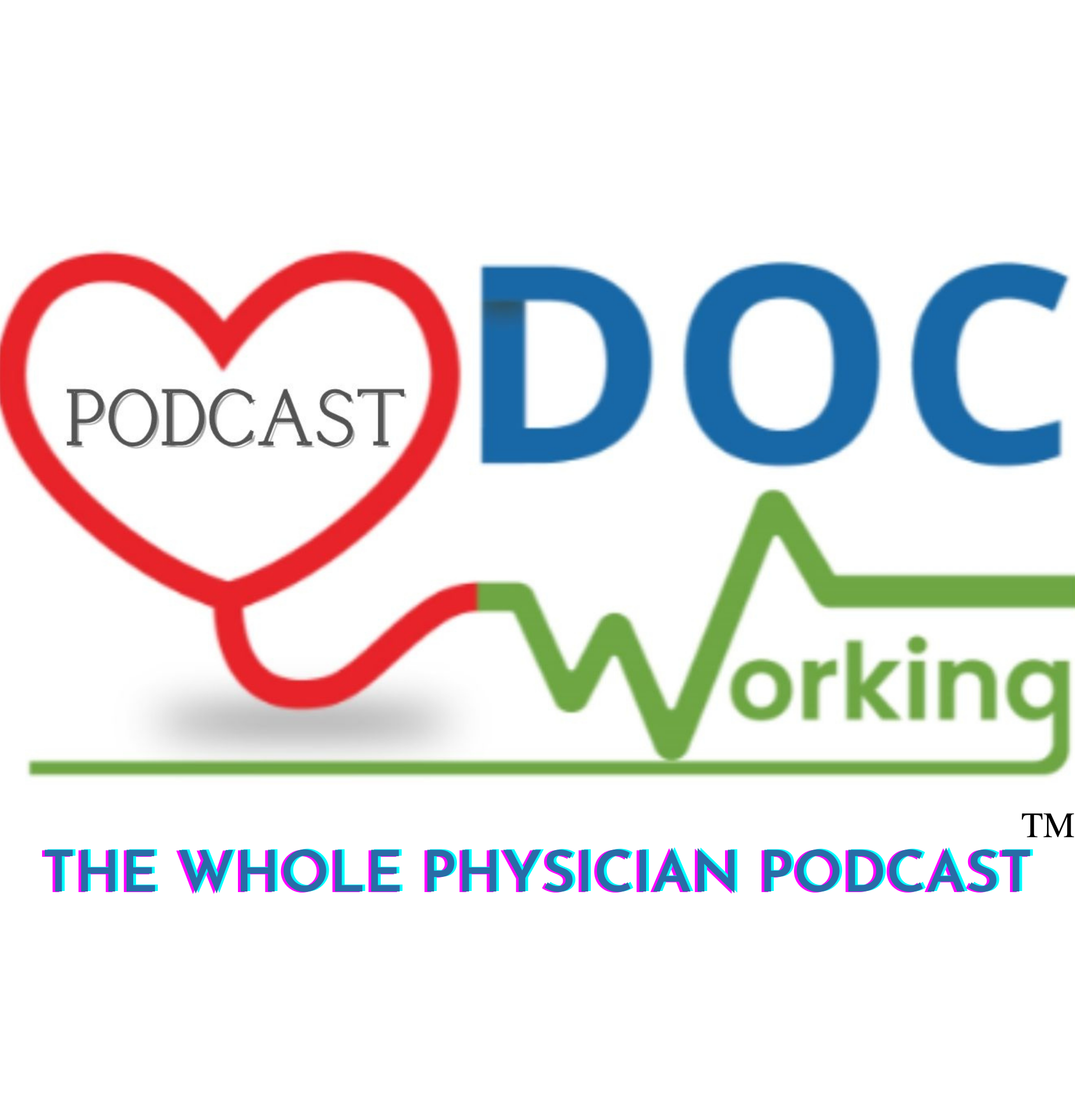 DocWorking: The Whole Physician Podcast. Doctors devote their lives to caring for others, but the time has come to prioritize the health and wellness of physicians. As physicians, we make decisions every day about how to prioritize our time, energy, focus, attention, and money. Our lives are in our own hands. But are we making these as conscious choices or are we satisfied with speeding through life in default mode? Hosts Jen Barna MD, Coach Gabriella Dennery MD and Master Certified Coach Jill Farmer interview physicians to explore ways to embrace life AND a medical career, some who've chosen a path less traveled and others who have optimized their lives on a traditional medical career path. As coaches from the DocWorking team, Gabriella and Jill discuss actionable tips from their experience coaching physicians. We also invite guests on business, leadership, building financial independence, and other pertinent topics to physicians. If you're a physician, we want to hear your story! Please email Amanda Taran, our producer, at podcast@docworking.com to be considered. Want to learn more? https://www.DocWorking.com
Episodes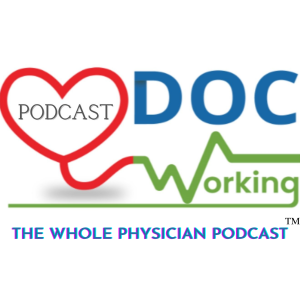 Thursday Nov 24, 2022
Thursday Nov 24, 2022
"You know, to be a unicorn, I think you have to be willing to stand out from the pack and sometimes take a different pathway forward. You can also pay a price for this. The vast majority of people will take the high road. They'll be supportive, encouraging. But there are also others who may not be so kind and may want you to conform. They may also display petty jealousies. They may help to create obstacles in your pathway. But I think for me as a unicorn, I think you have to understand that standing apart from the crowd can attract negative attention. But thankfully, most of the time it is positive."
- Dr. Camelia Lawrence
Dr. Camelia Lawrence, MD, FACS, is a board-certified surgeon specializing in benign and malignant breast disease. She has fellowship training in advanced breast cancer surgery, including skin- and nipple-sparing mastectomy, sentinel node biopsy, and oncoplastic techniques. She earned her bachelor's degree from Fordham University and her medical degree from the University of Rochester School of Medicine. She completed her residency at New York Medical College and then entered her fellowship training in breast surgical oncology at the John Wayne Cancer Institute in Santa Monica, CA. She currently serves as director of breast surgery for the Hospital of Central Connecticut and Midstate Medical Center, responsible for further developing their breast programs.
Dr. Lawrence has always been intrigued by the power of healing. Ever since she was a little girl, she believed that medicine impacts the heart and soul of people, and that it's truly special and amazing to be a part of that. In terms of physician leadership, as a female, woman of color, and a surgeon who has a visible presence, she had an obligation to help others traverse the climb, to inspire others in their career to reach for the stars, regardless of where they may have originated. We discuss what it means to truly be a unicorn and what it means to be ready and prepared, inside and outside of the operating room.
Dr. Lawrence shares the importance of listening to your intuition. Throughout her career, she's developed her emotional intelligence and stresses self-exploration and self-discovery. She also shares why she believes that the most impactful leadership style is one that is collaborative and why she tells her mentees that they need to take risks and be willing to fail to succeed. We discuss the importance of being in a supportive environment and going where you're celebrated, not just tolerated. Today, Dr. Lawrence is enjoying the current phase of her journey, where she's focused on advocacy, community empowerment, and education.

What's Inside:

What it means to be a unicorn as a physician and what it means to be ready and prepared.

The importance of self-discovery and listening to your intuition.

How being in a supporting environment and taking risks helps you succeed.



Mentioned In This Episode:
Find full transcripts of DocWorking: The Whole Physician Podcast episodes on the DocWorking Blog
The past few weeks have been busy at DocWorking! We have been working behind the scenes to add even more CME credits to the THRIVE memberships.
Let your CME budget help you prioritize your own wellness so you can get on with living your best life on your own terms, as defined by you, with DocWorking THRIVE.
You can take the first step today by taking our 2-Minute Balance to Burnout Quiz! Where are you on the Balance to Burnout Continuum? Take the quiz and find out today!
DocWorking empowers physicians and entire healthcare teams to get on the path to achieving their dreams, both in and outside of work, with programs designed to help you maximize life with minimal time.
If you like our podcast and would like to subscribe and leave us a 5-star review, we would be extremely grateful!
We're everywhere you like to get your podcasts! Apple iTunes, Spotify, iHeart Radio, Google, Pandora, Stitcher, PlayerFM, ListenNotes, Amazon, YouTube, and Podbean.
You can also find us on Instagram, Facebook, LinkedIn, and Twitter.
Some links in our blogs and show notes are affiliate links, and purchases made via those links may result in payments to DocWorking. These help toward our production costs. Thank you for supporting DocWorking: The Whole Physician Podcast!