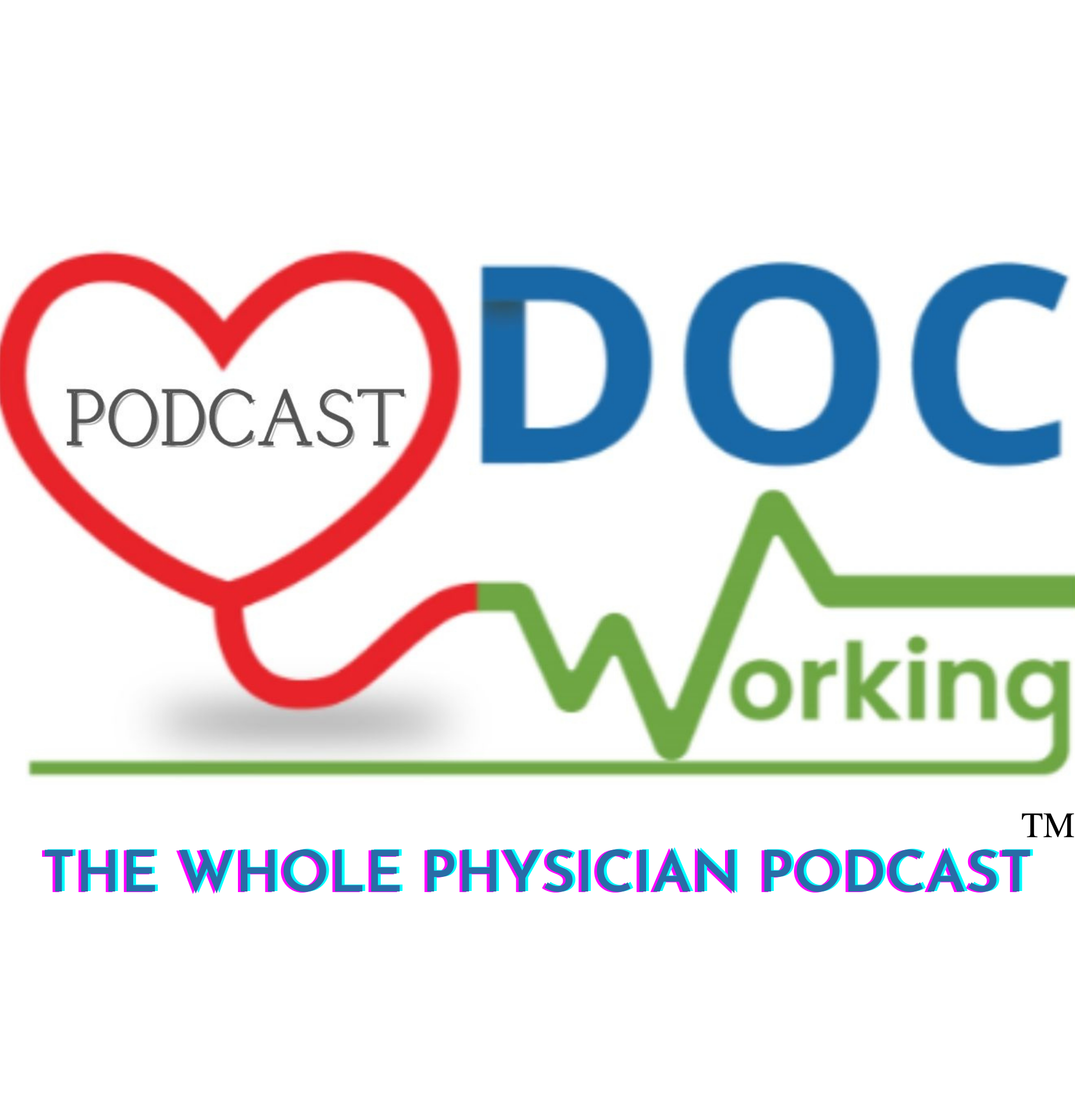 DocWorking: The Whole Physician Podcast. Doctors devote their lives to caring for others, but the time has come to prioritize the health and wellness of physicians. As physicians, we make decisions every day about how to prioritize our time, energy, focus, attention, and money. Our lives are in our own hands. But are we making these as conscious choices or are we satisfied with speeding through life in default mode? Hosts Jen Barna MD, Coach Gabriella Dennery MD and Master Certified Coach Jill Farmer interview physicians to explore ways to embrace life AND a medical career, some who've chosen a path less traveled and others who have optimized their lives on a traditional medical career path. As coaches from the DocWorking team, Gabriella and Jill discuss actionable tips from their experience coaching physicians. We also invite guests on business, leadership, building financial independence, and other pertinent topics to physicians. If you're a physician, we want to hear your story! Please email Amanda Taran, our producer, at podcast@docworking.com to be considered. Want to learn more? https://www.DocWorking.com
Episodes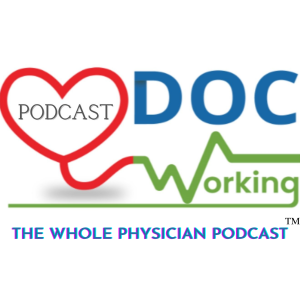 Thursday Dec 01, 2022
Thursday Dec 01, 2022
"And so what I play with a lot with my physician clients is you're really good at being highly capable people who handle challenging and complicated things. But in this setting, can we shift, gear down to something that's more simple, that's more in line with your views, and then it gives you more time to be and to rest and to use this season, the cozier, darker season of this holiday, to slow down and to have a little more presence and comfort for yourself instead of frenzied running around."
- Jill Farmer
Jen and I want to talk about something that's pretty timely, and that's holiday stress. When we were having a recent conversation on this very subject, we realized that it's one of those things that's universal for a lot of us, no matter what stage or season of life you're in. The holidays, particularly that period between Thanksgiving and the new year, can be really pressurizing for people, so we wanted to talk to you about some ideas of things that may help you reframe some of the stress and help you feel a little more peaceful and connected to what matters most to you this season. 
This time of year can often be about everyone else's expectations, so it's really important to set the right intentions for ourselves. It's easy to get caught up in trying to make everything perfect for our families and friends, but we have to stay connected to our own values. If you notice yourself feeling under pressure, take time out to sit down and ask yourself what truly matters. Many of us also feel like there's never enough time to get everything done, as there are so many extra tasks this time of year. The truth is, the same amount of time in a day exists during the holiday season as it does on normal days, so it helps to take a moment to reframe and set realistic expectations.
Another way we can get a bit triggered is when we're around extended family that we maybe don't see that often. It's easy to regress back into old patterns from childhood and outdated ways of thinking. One of the best ways to plan ahead is to set healthy boundaries, whether that looks like avoiding discussion of certain topics or making a commitment to only spend a certain amount of time around particular family members so you can stay present. Practicing these skills not only helps us enjoy the holidays with loved ones but can also benefit our communications outside of the home in our professional lives.

What's Inside:
How to handle the holiday seasons with ease and reduce stress.
How to deal with time pressure and trying to manage extra holiday tasks.
The importance of reframing and boundary setting around holiday gatherings.
Mentioned In This Episode:
Find full transcripts of DocWorking: The Whole Physician Podcast episodes on the DocWorking Blog
The past few weeks have been busy at DocWorking! We have been working behind the scenes to add even more CME credits to the THRIVE memberships.
Let your CME budget help you prioritize your own wellness so you can get on with living your best life on your own terms, as defined by you, with DocWorking THRIVE.
You can take the first step today by taking our 2-Minute Balance to Burnout Quiz! Where are you on the Balance to Burnout Continuum? Take the quiz and find out today!
DocWorking empowers physicians and entire healthcare teams to get on the path to achieving their dreams, both in and outside of work, with programs designed to help you maximize life with minimal time.
If you like our podcast and would like to subscribe and leave us a 5-star review, we would be extremely grateful!
We're everywhere you like to get your podcasts! Apple iTunes, Spotify, iHeart Radio, Google, Pandora, Stitcher, PlayerFM, ListenNotes, Amazon, YouTube, and Podbean.
You can also find us on Instagram, Facebook, LinkedIn, and Twitter.
Some links in our blogs and show notes are affiliate links, and purchases made via those links may result in payments to DocWorking. These help toward our production costs. Thank you for supporting DocWorking: The Whole Physician Podcast!