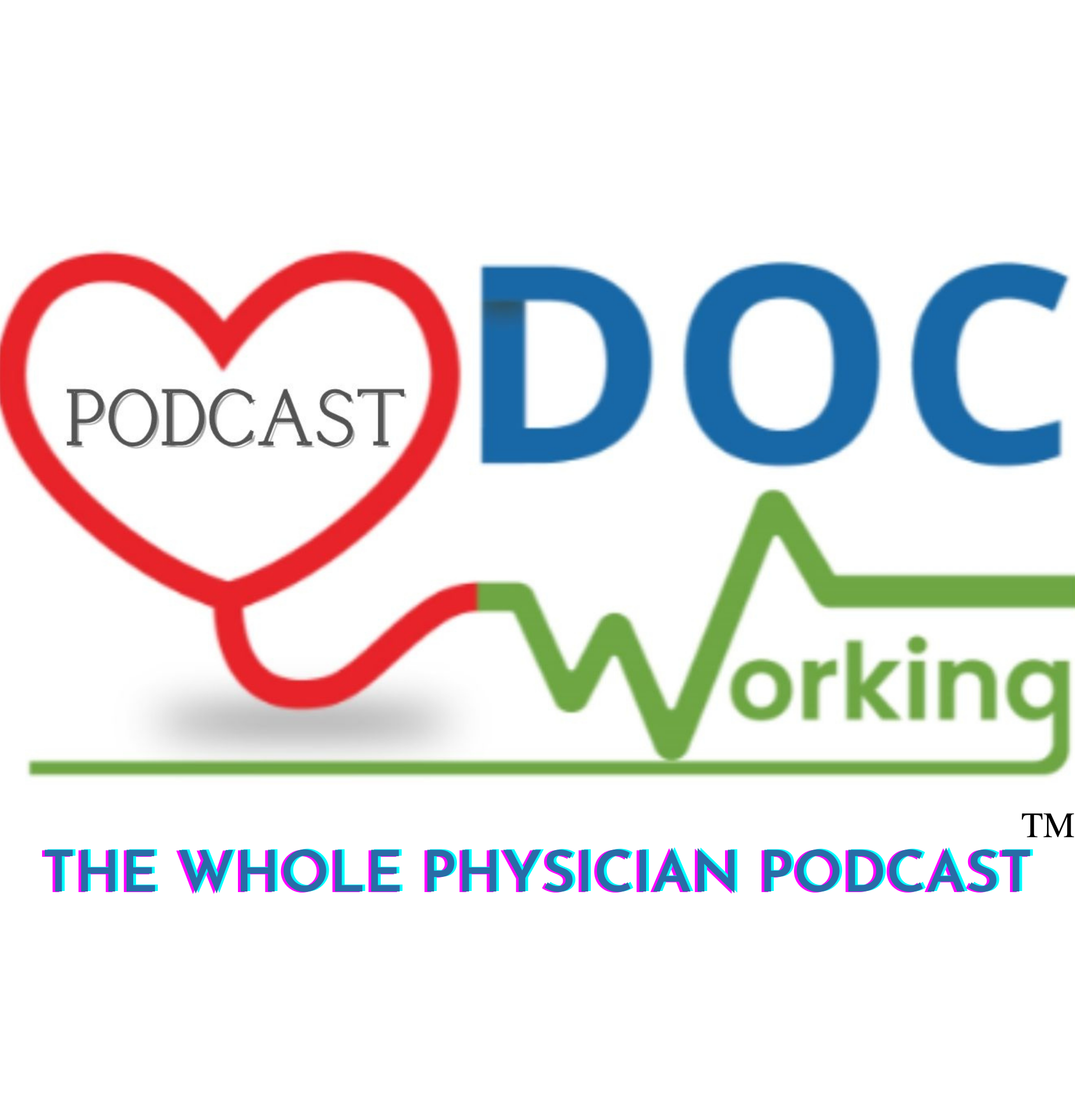 "So I went to medical school and I kind of lost my way a little bit, which I'm sure we'll get into and got caught up on the treadmill of achievement. But then I had a wake-up call and that was what helped me to find my way back to my traditional value of freedom. And since then, I've just been designing my life to be more and more flexible in terms of my work schedule, in terms of location independence."
- Dr. Dawn Baker
Dr. Dawn Baker is a real-life role model in defining success for herself. She is the writer, speaker, and lifestyle design coach behind Practice Balance. Dr. Baker is a cancer and infertility survivor who lives her own blend of work and life by homesteading with her family on their off-grid mountain property, enjoying cities and beaches during the cold months, and traveling as a locum tenens anesthesiologist in between. Dr. Baker decided to go to medical school because she saw it as a way to gain more freedom, which was what she really valued. She wanted to marry science, service and traveling. When she went into medical school, Dr. Baker got caught up on the treadmill of achievement, but then had a wake-up call that helped her find her way back to her traditional value of freedom. Ever since then, she has been designing her life to be more and more flexible in terms of work schedule and location independence. 
Over time, the day-to-day grind of being a medical practitioner got really difficult for Dr. Baker. After turning 35, she realized it was time for her and her husband to start a family. After a host of complicated health issues, Dr. Baker realized she needed to step back and redefine what was most important to her. Her health issues put her in a vulnerable place, and vulnerability is a hard concept for medical professionals to embrace. She also realized that many of her health symptoms were burnout in disguise, which put her back on the path of moving towards a life of freedom and simplicity but still marrying science and service.
Failure is not always a bad thing, and we tend to have a lot of negativity around that word. As physicians, we have this expectation of perfection, which is not possible. Every one of us fails every day- some in larger ways and some in smaller ways. Dr. Baker shares how her vulnerability helped her show up more authentically in her life and practice. She also gives us a look into how she works with her coaching clients and how she helps them carve out their own paths to career and financial freedom. 
What's Inside:
Dr. Baker's journey and how she landed on the path to career and financial freedom.
Why it's important for medical professionals to embrace failure and vulnerability.
Questions to ask yourself as you start your own journey towards freedom.
Mentioned In This Episode:
DocWorking.com
Practice Balance
Practice Balance on Instagram
If you liked this episode, you may also like:
How Intentions Can Impact Financial Independence with Dr. Cobin Soelberg and
Financial Independence for Doctors with Dr. Cobin Soelberg
Find full transcripts of DocWorking: The Whole Physician Podcast episodes on the DocWorking Blog
The past few weeks have been busy at DocWorking! We have been working behind the scenes to add even more CME credits to the THRIVE memberships.
Let your CME budget help you prioritize your own wellness so you can get on with living your best life on your own terms, as defined by you, with DocWorking THRIVE.
You can take the first step today by taking our 2 Minute Balance to Burnout Quiz! Where are you on the Balance to Burnout Continuum? Take the quiz and find out today!
DocWorking empowers physicians and entire health care teams to get on the path to achieving their dreams, both in and outside of work, with programs designed to help you maximize life with minimal time.
If you like our podcast and would like to subscribe and leave us a 5-star review, we would be extremely grateful!
We're everywhere you like to get your podcasts! Apple iTunes, Spotify, iHeart Radio, Google, Pandora, Stitcher, PlayerFM, ListenNotes, Amazon, YouTube, Podbean.
You can also find us on Instagram, Facebook, LinkedIn, and Twitter.
Some links in our blogs and show notes are affiliate links, and purchases made via those links may result in payments to DocWorking. These help toward our production costs. Thank you for supporting DocWorking: The Whole Physician Podcast!