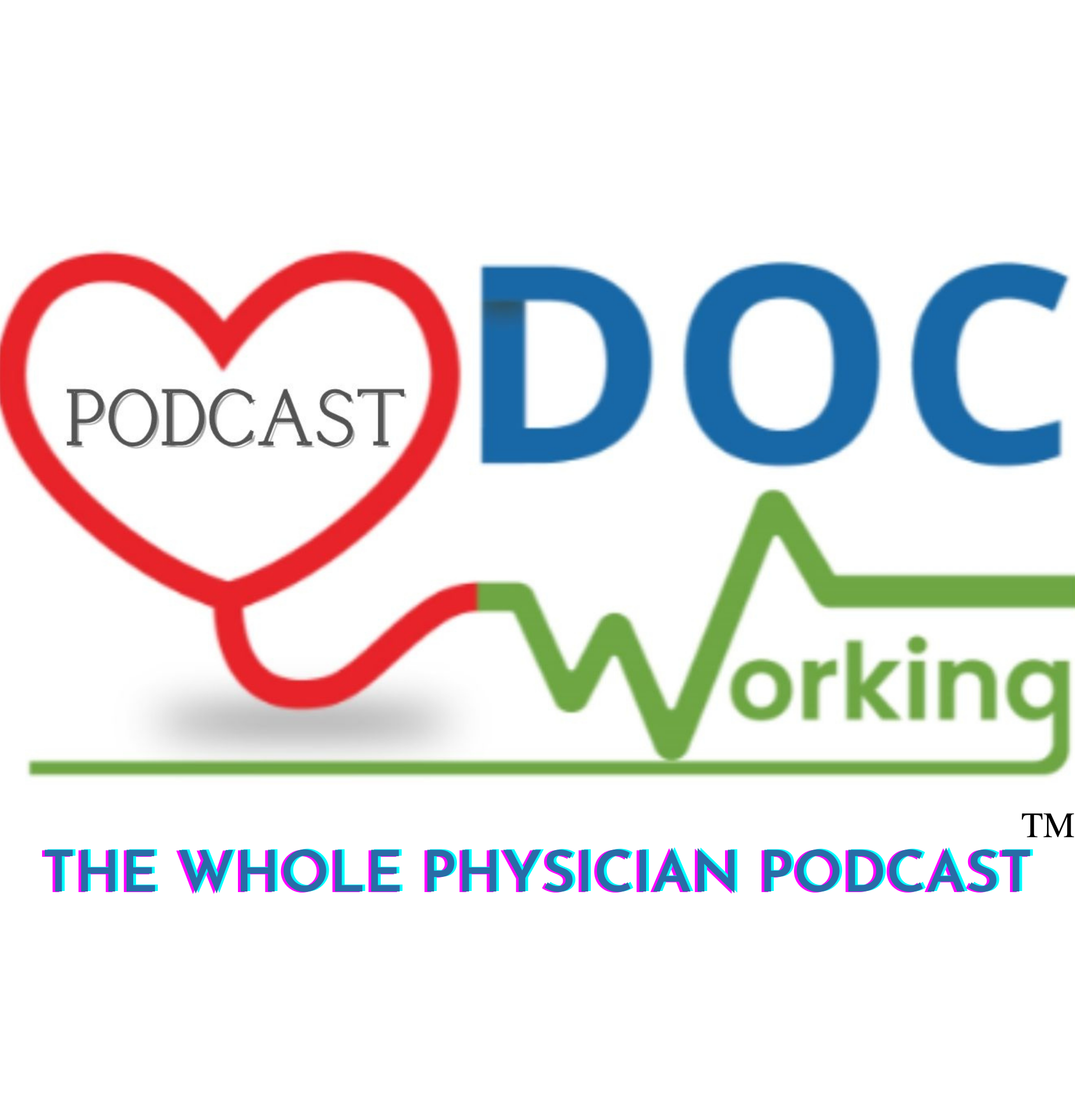 DocWorking: The Whole Physician Podcast. Doctors devote their lives to caring for others, but the time has come to prioritize the health and wellness of physicians. As physicians, we make decisions every day about how to prioritize our time, energy, focus, attention, and money. Our lives are in our own hands. But are we making these as conscious choices or are we satisfied with speeding through life in default mode? Hosts Jen Barna MD, Coach Gabriella Dennery MD and Master Certified Coach Jill Farmer interview physicians to explore ways to embrace life AND a medical career, some who've chosen a path less traveled and others who have optimized their lives on a traditional medical career path. As coaches from the DocWorking team, Gabriella and Jill discuss actionable tips from their experience coaching physicians. We also invite guests on business, leadership, building financial independence, and other pertinent topics to physicians. If you're a physician, we want to hear your story! Please email Amanda Taran, our producer, at podcast@docworking.com to be considered. Want to learn more? https://www.DocWorking.com
Episodes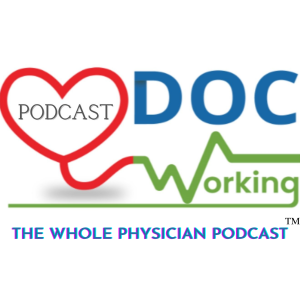 Thursday Feb 16, 2023
Thursday Feb 16, 2023
"You've got to become an expert on what non-traditional, nonclinical jobs are out there and then you can start narrowing it down." -Dr. John Jurica
Dr. John Jurica is an expert in nonclinical jobs and side gigs for physicians and other healthcare professionals. In today's episode, DocWorking: The Whole Physician Podcast is thrilled to welcome Dr. John Jurica back (click here for our previous episode with Dr. Jurica). 
In today's episode, Dr. Jurica discusses common nonclinical jobs as well as some less common nonclinical jobs that you may not have heard about. He also shares information about what training or certification you may or may not need to enter one of these fields, as well as what type of roles you should be seeking in your clinical work starting today, in order to position yourself for a successful transition into nonclinical work in the future. You will also hear about healthcare entrepreneurship, and if you're a physician entrepreneur, or other medical professional entrepreneur, how a mastermind group could be the greatest asset you aren't yet using. If you are interested in nonclinical work, this episode is full of information, resources and advice to get you where you want to go. 
Dr. John Jurica is a family physician who began doing nonclinical side jobs early in his career. He started as a part time physician advisor and medical director, and subsequently worked as a hospital Chief Medical Officer for 14 years.
He left his CMO position to partner in an urgent care start-up in 2014, where he continues to serve as co-owner and medical director. 
In 2017, Dr. Jurica started producing the weekly Physician Nonclinical Careers Podcast, where he presents interviews with physicians in unconventional careers and experts in physician career transition. 
In 2018, he created the Nonclinical Career Academy (nonclincalcareeracademy.com), an online educational platform. 
Dr. Jurica and Dr. Tom Davis launched NewScript in 2020, an online community of healthcare professionals, career transition mentors, and wellness specialists helping each other live a better life. It is a private, uncensored, and ad-free space that incorporates a forum, daily posts, mentorship programs, online courses, and livestream events. It can be found at Newscript.app.
Dr. John Jurica social media:
www.linkedin.com/in/john-jurica
https://www.facebook.com/johnvjurica
https://www.facebook.com/NewScriptCommunity
https://www.instagram.com/johnvjurica/
https://twitter.com/johnjurica2
Find full transcripts of DocWorking: The Whole Physician Podcast episodes on the DocWorking Blog
The past few weeks have been busy at DocWorking! We have been working behind the scenes to add even more CME credits to the THRIVE memberships.
Let your CME budget help you prioritize your own wellness so you can get on with living your best life on your own terms, as defined by you, with DocWorking THRIVE.
You can take the first step today by taking the DocWorking 2-Minute Balance to Burnout Quiz! Where are you on the Balance to Burnout Continuum? Take the quiz and find out today!
DocWorking empowers physicians and entire healthcare teams to get on the path to achieving their dreams, both in and outside of work, with programs designed to help you maximize life with minimal time.
We are now enrolling for several new low cost DocWorking THRIVE Well-Being pilot programs that launch in late March, for your care team members including nurses, techs, medical assistants and others, as well as special programs for recruitment and retention of your new physician and other clinician hires.
If you like our podcast and would like to subscribe and leave us a 5-star review, we would be extremely grateful!
We're everywhere you like to get your podcasts! Apple iTunes, Spotify, iHeart Radio, Google, Pandora, Stitcher, PlayerFM, ListenNotes, Amazon, YouTube, Podbean
You can also find us on Instagram, Facebook and LinkedIn. 
Some links in our blogs and show notes are affiliate links, and purchases made via those links may result in payments to DocWorking. These help toward our production costs. Thank you for supporting DocWorking: The Whole Physician Podcast!
Podcast Produced by: Amanda Taran